It was a great week painting in Cashiers, NC in July. The organizers really do a fine job of getting us to cool places, putting us up in style, and getting buyers to see the art. Of course, artists just want to paint, hang out with other artists, and maybe sell some work! I got to room with my bud Richard Oversmith again. Here are lots of pictures. Sadly the best one didn't get taken, but I learned a lesson; when you come upon three bears 30 feet away, the first thing to do is pull out the iphone and get some photos!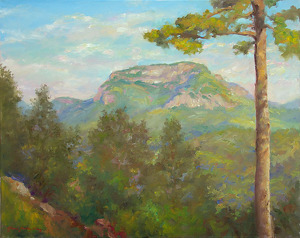 Whiteside Mountain-24x30-Oil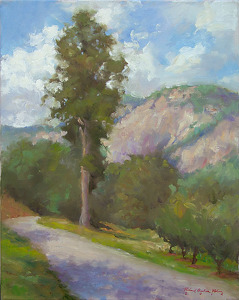 Lonesome Valley Tree-20x16-Oil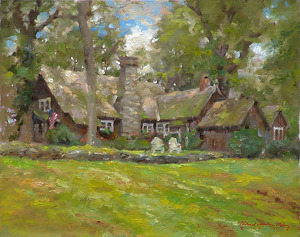 Mountain Top Home-16x20-Oil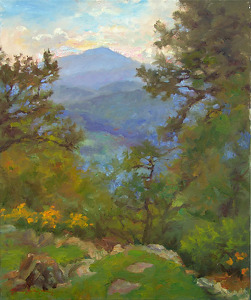 Chinquapin View-24x20-Oil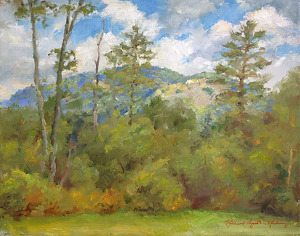 Cashier's View-11x14-Oil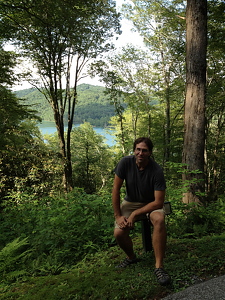 Richard Oversmith- we both painted here the next day.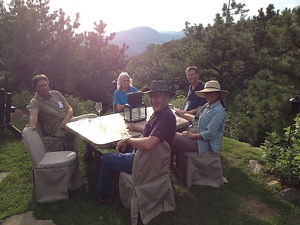 Living the life...
Fresh bread, tomatoes, basil, mozzarella... life is good!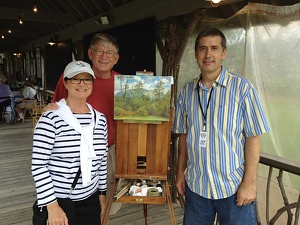 with the nice folks who bought my 'quick draw'